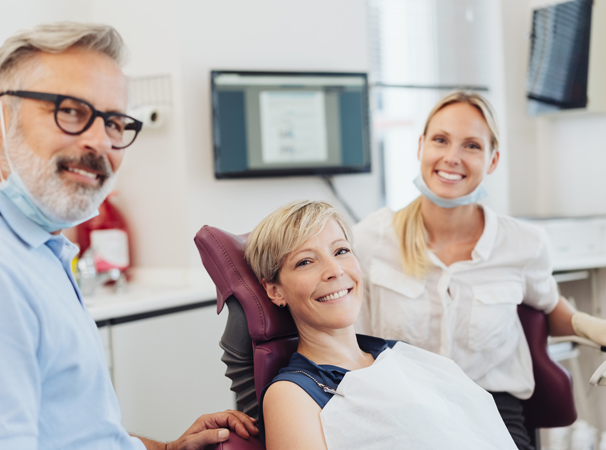 Saving members money on dental care since 2001.
Patriot Health has provided medical savings plans to members across the US for more than 20 years. Our plans can be used in addition or as an alternative to traditional insurance plans for even more savings. With low-cost individual, couple and family plans, Patriot Health is committed to providing more affordable access to essential and cosmetic dental care.
Our partnered dental network has grown to over 77,000 providers and we work to obtain more providers every day to deliver the greatest possible discount savings options to our members.
With top-notch technology and helpful humans, we pride ourselves on creating value and delivering excellent customer service that makes dental savings simple.
Our Values
We value our members as much as we value our mission.
Quality
It is our mission to secure the greatest discounts possible for our members and provide a superior support experience for your plan, all under one roof.
Transparency
We want you to know what to expect when you visit the dentist, no surprises. We provide you with the tools to help you be well prepared and price procedures ahead of time.
Why Patriot Health
It's about more than saving members money. It's about making a difference and providing access to affordable dental and health-related care for everyone.
100%
Satisfaction Guarantee
Don't take it from us, take it from our members.
"I have used different multiple dentists, from general dentists to specialists. Both the dentists and Customer Service were all very caring, accommodating, and friendly. My family has saved thousands of dollars in dental work."
"I use this plan for myself, and my family and it cuts my bill in half. I recently had a root canal and saved over $1000.00! Great plan! I highly recommend this plan."
"I use my Patriot Dental Savings Plan each year for annual cleanings, and I have saved hundreds of dollars on that alone. I have also used it for an extraction and saved about $300 on that one visit. Well worth it!"
"The savings from my first visit covered the cost of the plan for the whole year. Very satisfied."