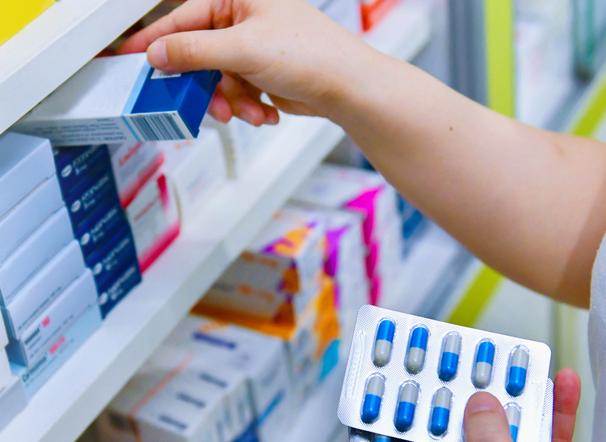 A healthy dose of discounts on prescription medicine.
The cost of prescriptions can be a tough pill to swallow. That's why Patriot Health offers a Prescription Savings Program that offers substantial discounts and spares you the time-consuming legwork associated with hunting for low-cost drug options.
Prescription savings are provided at no additional cost as part of our Elite Plan. Use in addition or as an alternative to traditional insurance for even more savings.
Accepted at over 60,000 pharmacies nationwide
How It Works
Pay less for
your prescriptions
Nationwide Acceptance
Accepted at over 60,000 pharmacies nationwide, including all major chains.
Significant Savings
Save as much as 65% on prescriptions, so you don't ever need to pay full price again. Now that's an easy pill to swallow.
User-Friendly Tools
Online tools help you find the lowest price on drugs at participating pharmacies in your area and find low-cost alternatives.
Mail Order Savings
Convenient and affordable prescriptions anywhere in the U.S. Get your medication delivered to your door with free, standard shipping.
Skip the drive & wait in line at the pharmacy
Get refill reminders to ensure your medication arrives when you need it
Medications are mailed in secure, private packaging
Fully accredited mail-order pharmacy
Start Saving.

It's Simple.

Sign up for our Elite Plan and start saving up to 60% on prescriptions today.
Get Started