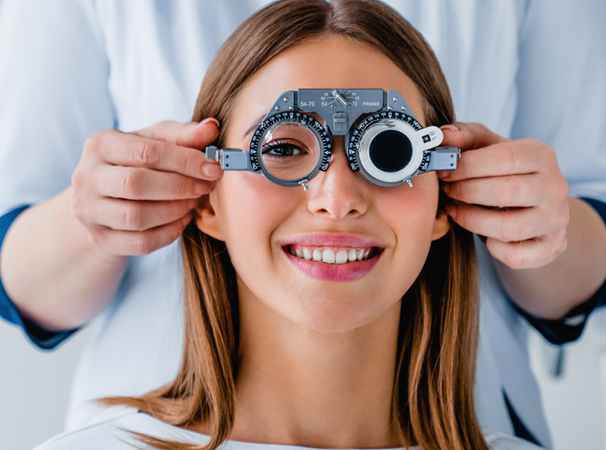 Have an eye for discounts? Look no further.
The cost of vision care can sometimes make you think you're seeing double. That's why Patriot Health offers exclusive access to vision savings with a nationwide-network of popular name-brand providers. With discounts on eyecare, vision accessories, specialty procedures and more, you'll be seeing 20/20 in no time.
Use it in addition or as an alternative to traditional insurance for even more savings. Simply sign up for a plan, find a participating provider near you and start saving instantly.
Save On
Coatings, Tints, Scratch Guard
Lasik & Corrective Procedures
Find a Vision Provider
Explore our nationwide-network to find a local participating provider and start saving on vision care.
Get Started
How It Works
Choose a
Participating Provider
Pay less for the
care you need
Nationwide Acceptance
Accepted at over 8,000 locations nationwide including major chains such as Target Optical, Walmart, Davis Vision, LensCrafters, and QualSight Lasik.0
Lasik for Less
Don't pay full price for your Lasik procedure. Patriot members save 20% at participating providers.
No Maximums
Need multiple pairs of glasses to go with different looks? From timeless styles to the latest trends, use your member discount on each pair, no limits!
Start Saving.

It's Simple.

Sign up for our Premium or Elite Plan to start saving 10%-60% on vision care today.
Get Started